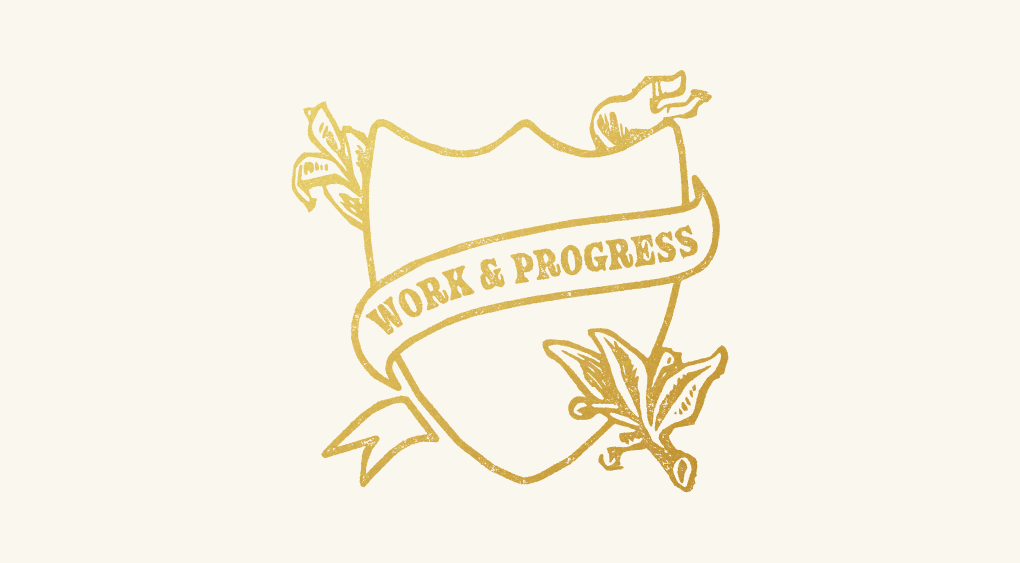 The rebranding of downtown Chicopee Center revolves around a new tagline — Work & Progress, updating a phrase that typically has negative connotations by changing just one word. Work & Progress neatly encapsulates the city's industrial past while also linking it to a present and future of an increasingly diverse group of business people and entrepreneurs. The ampersand (&) has become both a shorthand version of the tagline and a graphic device to communicate an inclusivity and spirit of connection that's characteristic of this new downtown.
As part of our ongoing work with MassDevelopment's Transformative Development Initiative, OverUnder worked with the City of Chicopee to reconfigure the image of its downtown. This effort included a sustained public engagement process (both before and during the pandemic), graphic identity, signage/wayfinding and place making. In this capacity, we designed a new logo and signage; created a series of walking trails through the downtown (and a web app to tell you how to navigate them); designed temporary socially distanced public spaces; and created storefront design guidelines for business owners.
View the signage & wayfinding effort.
View the urban design visioning effort.
Chicopee has a rich history as an industrial city. The motto on the city seal says it all.

But a new, industrious, creative, and energetic group of makers and business owners can now be found in the Center, which has in the past been called a "work in progress".

We prefer Work & Progress. That "&" makes all the difference, connecting the past & present.

An influx of recent immigrant cultures complements those that have now been here for generations. Some are represented here through symbols that resonate with each culture.

The ampersand becomes a strong part of The Center's visual identity.

The tagline is meant to celebrate the new industrious activity at The Center, in all its forms and creativity.

A web app connects visitors and residents alike with Center businesses, history, and open space.

We conceived of a map: sort of like a trail map for hiking, but one created for urban adventures. Like a parks map, it has different paths, but in this case ones relevant to the city: a retail circuit, a history circuit, and a recreational circuit.

Storefront guidelines were developed to help business owners design compelling storefronts