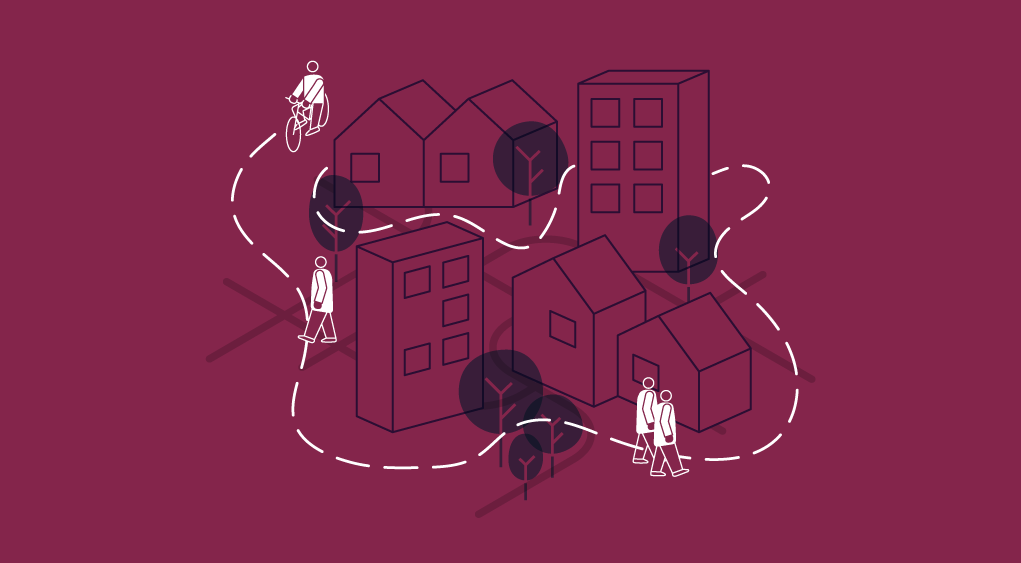 | | |
| --- | --- |
| Client | City of Cambridge / Community Development Department (CDD) |
| Location | Cambridge, MA |
| Tags | Report Design |
| Status | Completed 2021 |
Resilient City, Resilient People is the public-facing summary of the Resilient Cambridge Plan. As with the Cambridge Urban Forest Master Plan, the City of Cambridge needed to condense, simplify, and better communicate key aspects of a very technical report, which was developed by Kleinfelder. It is organized around four categories of strategies: Closer Neighborhoods, Better Buildings, Stronger Infrastructure, and Greener City.
Our design centers around these four categories, with a layered graphic that demonstrates how the strategies are interconnected and complementary. And we developed a color scheme of blue and red tones to reference two of the most palpable forces of climate change: sea level rise and extreme heat. But emphasis is repeatedly placed on the idea of positive change and what the City is already doing to adapt to a rapidly changing world.
Learn more about the effort at the City's website.
A collaboration with Kleinfelder and Libretto.